$16.99
AUD
Category: Children's Picture Books
Mr Tickle is small and round and has arms that stretch and stretch. Extraordinarily long arms, perfect for tickling! In 1971 Mr Tickle was published, bringing fun, tickles and laughter to children everywhere. Now, 50 years later you can enjoy this special upsized edition of the classic story with a bon us new story about how it all began. The perfect gift for fans of the Mr Men. The Mr Men and Little Miss have been delighting children for generations with their charming and funny antics. Bold illustrations and funny stories make Mr Men and Little Miss the perfect story time experience for children aged two up. Have you met them all? ...Show more
$15.99
AUD
Category: Children's Picture Books
Here's everyone's favorite teddy bear song with endearing pictures by the popular illustrator of "Good Dog, Carl."
Can You Do This?
by Michael Wagner; Heath McKenzie (Illustrator)
$19.99
AUD
Category: Children's Picture Books
From the bestselling author of WHY I LOVE FOOTY and the superstar illustrator of DO NOT OPEN THIS BOOK comes a hilarious new book, where sibling rivalry is the name of the game. Sometimes, when you're the littlest in the family, you can feel a bit second-rate.I mean, everyone knows that big kids are be tter at everything. Like, EVERYTHING! I mean, they are...aren't they? Sibling rivalry reaches dizzying new heights in this action-packed picture book from two of Australia's best-loved storytellers. ...Show more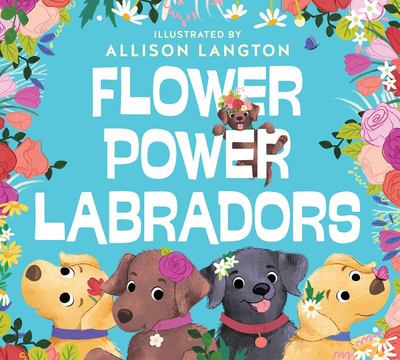 $9.99
AUD
$16.99
(41% off)
Category: Children's Picture Books
Flower Power Labradors!Come with me to shake their paws.Black and golden, chocolate brownEach one has a flower crown. These adorable pups spread happiness and joy everywhere they go with the magic of flower power! Join them on a day filled with play, songs, cuddles, parties, baths and sneaking bites o f pie. And don't forget your flower crown! ...Show more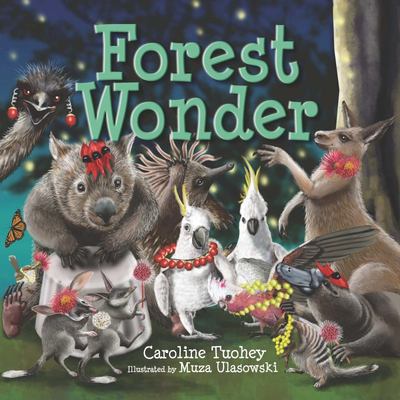 $17.00
AUD
Category: Children's Picture Books
Forest Wonder tells the tale of Australian native creatures (and others) having a forest party on a moon-lit night in the Australia bush. It celebrates the wonders found in nature and also the wonder of magic and imagination.
$17.99
AUD
Category: Children's Picture Books
Eww! What a stinker! Pig isnt just the worlds greediest Pug, hes the DIRTIEST too. Its high time he had a bath! But try telling Pig that . . .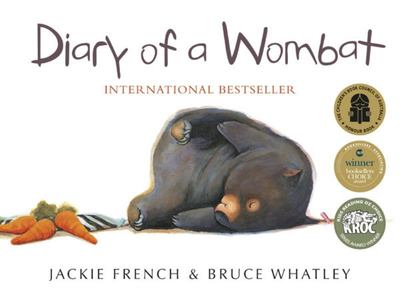 $39.99
AUD
Category: Children's Picture Books
A delightful and entertaining peek into the life of one very busy wombat! Ages: 3-7 Monday Morning: Slept. Afternoon: Slept. Evening: Ate. Scratched. Night: Ate. A typical day. Don't be fooled. this wombat leads a very busy and demanding life. She wrestles unknown creatures, runs her own digging busines s, and most difficult of all - trains her humans. She teaches them when she would like carrots, when she would like oats and when she would like both at the same time. But these humans are slow learners. Find out how one wombat - between scratching, sleeping and eating - manages to fit the difficult job of training humans into her busy schedule. ...Show more
$19.99
AUD
Category: Children's Picture Books
Good mums come in many different shapes and species. Get set to meet some of Mother Nature's most marvellous mums.  Philip Bunting celebrates mothers with this laugh-out-loud book that combines his signature humour and glorious illustrations with fascinating facts about just what motherhood looks like a cross the animal kingdom.  ...Show more
$19.99
AUD
Category: Children's Picture Books
There are red sheep and blue sheep, wind sheep and wave sheep, scared sheep and brave sheep, but where is the green sheep?   The search is on in this cozy, sheep-filled story from acclaimed author Mem Fox and popular Australian cartoonist Judy Horacek. Complete with sleepy rhymes and bright illustrati ons, this book is sure to delight children of all ages, from the very young to those just beginning to read.     ...Show more
Don't Forget
by Jane Godwin; Anna Walker (Illustrator)
$19.99
AUD
Category: Children's Picture Books
Don't forget to make your bed, and wear socks that fit your feet... Don't forget to care, to play, To run, to laugh... Sometimes, we need to remember all the things we can do to be part of the world. Small things, like offering a smile. And bigger things, like hoping, dreaming, imagining...