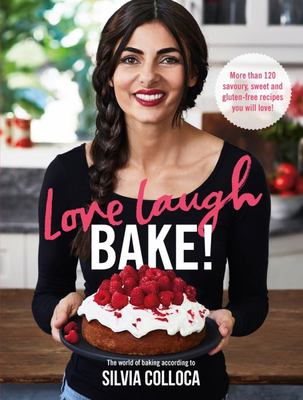 $24.99
AUD
Category: Cooking
For passionate home-cook and baker Silvia Colloca there is nothing more satisfying than baking - combining the simplest of ingredients and seeing them transformed into the most delicious creations to share with others. In Love, Laugh, Bake! Silvia shares more than 120 of her must-have recipes: breads, pizzas and focaccias, tarts and pies, cookies, simple cakes and also baking for special occasions. There are recipes for new and experienced bakers alike, from the easiest one-bowl cakes to crusty sourdough loaves and flaky jam-filled cornetti. Learn how to make the perfect pizza base, fluffy focaccia and deliciously rich tarts. Standout sweets include hazelnut brownies, blackberry and pear crostata, and plum and red wine upside-down cake. Silvia is well known for her fresh take on gluten-free baking and in this book she shares more than 50 of her most popular gluten-free and vegan recipes that you will want to bake again and again. This is easy, generous food for every day. Silvia's baking is simple, classic and is always enriched with her warmth and a unique sense of joy and abundance. Love, Laugh, Bake! will inspire you to discover the delights of baking for yourself, so grab your trusted rolling pin and roll up those sleeves! ...Show more
$39.99
AUD
Category: Cooking
In Venice you'll often hear the phrase Andiamo per un ombra? ('Shall we go for a drink?'). And it's this 'ombra', the Venetian name for a small tumbler of wine, that inspired Carlo Grossi's restaurant - a modern take on an authentic Italian salumi bar right in the bustling heart of Melbourne. Any time is a good time for a drink at Ombra, and when you step in the door at 76 Bourke Street you'll always find a warm and hospitable welcome (and something delicious to eat). It's an intimate, energetic place where all walks of life can drop by and come together over plates of finely cured meats and cheese, bringing with them a great sense of community - a community that thrives at the bar; that argues, loves and lives between slurps of white wine and Aperol. The Ombra cookbook brings together the very best of Carlo's food and hospitality, from lovingly aged meats and homemade sausages to mouth-watering pizzas, all sorts of irresistible bar snacks (cicchetti), hearty evening meals, fermented and pickled vegetables and fruits, and delectable desserts to finish off the evening. With family heirloom recipes and dishes inspired by Carlo's travels all over Italy, the Italian ideals of preservation and quality produce are on proud display in this collection of familiar and tasty food that's made for sharing over a lively conversation. So pull up a seat - it's time for un ombra!   ...Show more
$39.99
AUD
Category: Cooking
With more than 45,000 copies sold, this beautifully designed, updated edition of Pietro Demaio's bestselling collection of traditional Italian preserving recipes is essential for anyone who wants to grow and preserve their own food, reduce food waste and help keep cultural traditions alive. Pietro (who first self-published the book in 1995) has meticulously collected family recipes handed down for generations from nonne and nonni all around Italy. Including how to preserve vegetables and fish in oil or salt, how to make cheese, cure meats and dry herbs, and traditional methods for making bread, wine and liqueurs, this is an essential recipe collection for preserving enthusiasts as well as a love song to the author's Italian heritage. ...Show more
$14.99
AUD
Category: Cooking
Psst. Wha'ts with the air fryer trend? It makes crispy and healthy chips and nuggets a breeze. But it's not just that. Its so versatile. You can bake a cake in it; roast a chicken; poach an egg; cook a quiche; or make sausage rolls. And it's so easy. All done in a single appliance. Find out how with 275 + winning recipes plus tips and insider hacks. ...Show more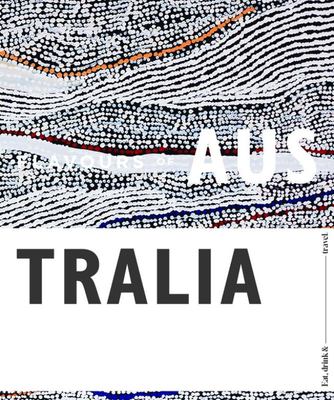 $100.00
AUD
Category: Cooking
Over 500 pages of stunning photography and unique stories about the best places to eat and drink throughout Australia. Includes 55 signature recipes from top chefs. Eat and drink your way across the sunburnt landscape of Australia with this collection of loved and awarded destinations. Modern Austr alian cuisine is a melting pot of cultures and flavours, so let us share with you the history of some of the country's most decorated venues that have helped to develop the iconic Aussie food identity. Travel from the white sandy beaches of Bondi to the graffiti-clad laneways of Melbourne and onto the rolling hills of Adelaide. Or wander to the far reaches of Perth's sunset-over-water views and over to Queensland's tropics. Read the stories of some of Australia's most decorated chefs and rediscover some of our oldest family institutions. Recreate your favourite meals at home and relive your most memorable food experiences with the signature recipes of our most coveted restaurants. Flavours of Australia celebrates the unique culinary landscape of the country, including indigenous ingredients and beloved local produce. ...Show more
$39.99
AUD
Category: Cooking
In Simple Italian, Silvia Colloca shares the essential dishes and techniques that are at the heart of the world's most popular cuisine.With 100 recipes and countless tips and tricks, you'll be cooking like a nonna in no time. Create silky smooth pasta, find out which shapes go with which sauce and learn the secrets to achieving perfectly creamy risotto and soft gnocchi every time. Alongside chapters on pasta, gnocchi and rice, you'll also learn how to create stunning antipasto spreads and cook hearty mains and elegant sides to go with them. Whip up light and airy focaccia, then turn your leftover bread into delicious meals, such as meatballs or deep-fried mozzarella toasties. And don't forgot the sweets - nothing fancy here, just the simple cakes, biscuits and tarts that Italians actually eat at home. If you have always wanted to be able to cook like an Italian, this book is for you. Silvia's food is authentic, fresh, simple and delicious. No fussy or elaborate techniques and nothing but the best produce and ingredients. These are the meals that Italians can't live without - and soon you won't be able to either. ...Show more
$50.00
AUD
$55.00
(9% off)
Category: Cooking
Flavour-forward, vegetable-based recipes are at the heart of Yotam Ottolenghi's food. In this stunning new cookbook Yotam and co-writer Ixta Belfrage break down the three factors that create flavour and offer innovative vegetable dishes that deliver brand-new ingredient combinations to excite and inspir e. Ottolenghi FLAVOUR combines simple recipes for weeknights, low effort-high impact dishes, and standout meals for the relaxed cook. Packed with signature colourful photography, FLAVOUR not only inspires us with what to cook, but how flavour is dialled up and why it works. The book is broken down into three parts, which reveal how to tap into the potential of ordinary vegetables to create extraordinary food: Process explains cooking methods that elevate veg to great heights; Pairing identifies four basic pairings that are fundamental to great flavour; Produce offers impactful vegetables that do the work for you. With surefire hits, such as Aubergine Dumplings alla Parmigiana, Hasselback Beetroot with Lime Leaf Butter, Miso Butter Onions, Spicy Mushroom Lasagne and Romano Pepper Schnitzel, plus mouthwatering photographs of nearly every one of the more than 100 recipes, Ottolenghi FLAVOUR is the impactful, next-level approach to vegetable cooking that Ottolenghi fans and vegetable lovers everywhere have been craving.     ...Show more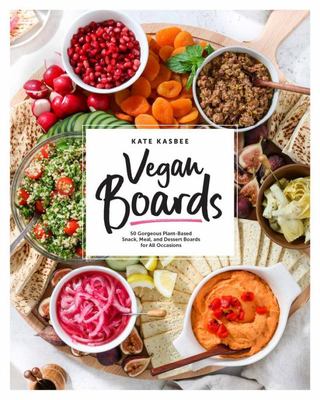 $24.99
AUD
Category: Cooking
The 50 plant-based boards and platters in Vegan Boards are incredibly beautiful to the eye and deliciously tempting to the palate.  
$24.99
AUD
Category: Cooking
On the back of phenomenal pie maker sales in Australia over the past two years, here is The Easiest Pie Maker Book Ever! as the perfect accompaniment. Includes loads of recipes easily adapted to any pie maker, heart-warming savouries and delicious sweet treats, and recipes made in a pie maker that you would never have thought of before. That's right, if you think a pie maker is just for making pies - think again!   The versatility of a trusted pie maker is what appeals to busy people. It can create meals for breakfast, lunch, dinner and dessert. From Aussie Pies to NZ Pies, Curry Pies, Bolognaise Pies, Vegetarian Pies, Key Lime Pies & Apple Anzac Pies.   But it doesn't just cook pies, it creates crumpets, donuts and cupcakes. It poaches eggs, makes scones, quiches and the most incredible Iced Vo-Vo Tartlets E.V.E.R!   Writing this book has been an absolute JOY, a pleasant journey of pie making blissfulness. There is something really comforting about a pie, an age-old meal that has bought families together for centuries. In writing this book, we have tested hundreds of ideas and recipes and have come to believe that when wrapped in pastry "they will eat it!".   The Easiest Pie Maker Book Ever! is a cook book everyone is going to love.   ...Show more
$55.00
AUD
Category: Cooking
Donna Hay, Australia's bestselling, favourite and most trusted cook, brings you one of her most beautiful books yet: Modern Baking, with over 250 mouthwatering recipes for cakes,biscuits and all kinds of divinely delicious sweet treats.  I find there's something truly enchanting about baking. From the way ingredients change as they're whisked and whipped, to the joy that a warm slice of cake can bring - it's always been my first love in the kitchen. Even though I'm a classics girl at heart, I'm forever adding on-trend twists to my sweet recipes and I want to share them with you. This book is what I like to think of as my modern baking bible. Inside are more than 250 recipes - my all-time favourite essentials, plus some super-smart shortcuts for when life gets crazy busy. I've also included plenty of better-for-you treats, made with wholesome raw ingredients, for a touch of balance. Be it chewy cookies, the fudgiest brownies, dreamy meringue or creamy iced desserts, let these modern sweets bring a little magic into your kitchen. ...Show more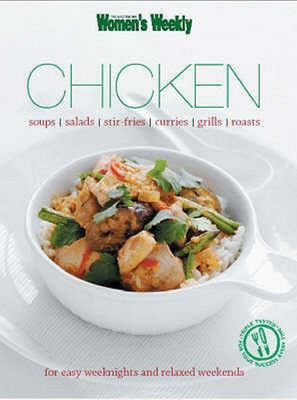 $6.99
AUD
Category: Cooking | Series: "Australian Women's Weekly"
Divided into two chapters - weeknights and weekends. The recipes in weeknights are fast such as salads, grills, stir-fries, barbecues, whereas the weekend chapter contains slower-cooked dishes such as roasts, casseroles, curries and soups.