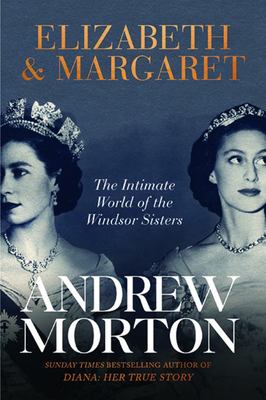 $29.99
AUD
Category: History
They were the closest of sisters and the best of friends. But when, in a quixotic twist of fate, their uncle Edward VIII decided to abdicate the throne, the dynamic between Elizabeth and Margaret was dramatically altered. Forever more, Margaret would have to curtsey to the sister she called 'Lillibet'. And bow to her wishes.Elizabeth would always look upon her younger sister's antics with a kind of stoical amusement but Margaret's struggle to find a place and position inside the royal system – and her fraught relationship with its expectations – was often a source of tension. Famously, the Queen had to inform Margaret that the Church and government would not countenance her marrying a divorcee, Group Captain Peter Townsend, forcing Margaret to choose between keeping her title and royal allowances or her divorcee lover.From the idyll of their cloistered early life, through their hidden wartime lives, into the divergent paths they took following their father's death and Elizabeth's ascension to the throne, this book explores their relationship over the years. Andrew Morton's latest biography offers unique insight into these two drastically different sisters – one resigned to duty and responsibility, the other resistant to it – and the lasting impact they have had on the Crown, the royal family and the way it has adapted to the changing mores of the twentieth century. ...Show more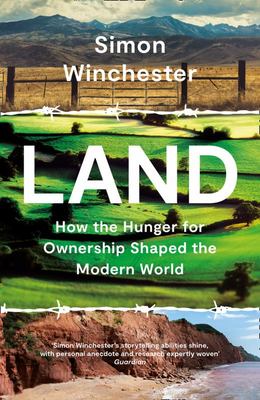 $34.99
AUD
Category: History
From the bestselling author Simon Winchester, a human history of land around the world: who mapped it, owned it, stole it, cared for it, fought for it and gave it back. The ownership of land has always been complicated, opaque, and more than a little anarchic when viewed from the outside. In this book, Simon Winchester explores the the stewardship of land, the ways it is delineated and changes hands, the great disputes, and the questions of restoration – particularly in the light of climate change and colonialist reparation. A global study, this is an exquisite exploration of what the ownership of land might really mean – not in dry-as-dust legal terms, but for the people who live on it. ...Show more
$35.00
AUD
Category: History
The true story of a detective, two bronze horses and the dictator who set the world on fire. When detective Arthur Brand is summoned to a meeting with one of the most dangerous men in the art world, he learns that a clue has emerged that could solve one of the Second World War's unexplained mysteries- w hat really happened to the Striding Horses, Hitler's favourite statue, which disappeared during the bombing of Berlin. As Brand goes undercover to find the horses, he discovers a terrifying world ruled by neo-Nazis and former KGB agents, where Third Reich memorabilia sells for millions of dollars. The stakes get ever higher as Brand carefully lays his trap to catch the criminal masterminds trying to sell the statue on the black market. But who are they? And will he manage to bring them to justice before they discover his real identity? With a plot worthy of John Le Carre, Hitler's Horses is a thrilling retelling of one of history's most extraordinary heists. ...Show more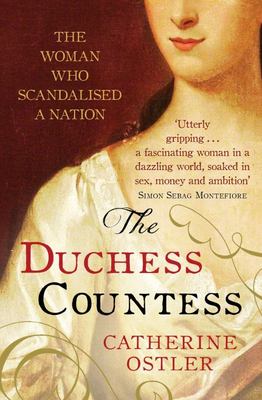 $32.99
AUD
Category: History
'Outrageously scandalous, soaked in sex and money, aristocracy, adventure and grandeur... Catherine Ostler, accomplished storyteller, is the perfect writer to restore the Duchess Countess to life.' Simon Sebag Montefiore 'Fascinating. Magnificient. Sensitively told.' Hallie Rubenfold  When the glamorous  Elizabeth Chudleigh, Duchess of Kingston, Countess of Bristol, went on trial at Westminster Hall for bigamy in April 1776, the story drew more attention in society than the American War of Independence. A clandestine, candlelit wedding to the young heir to an earldom, a second marriage to a Duke, a lust for diamonds and an electrifying appearance at a masquerade ball in a diaphanous dress: no wonder the trial was a sensation. However, Elizabeth refused to submit to public humiliation and retire quietly. Rather than backing gracefully out of the limelight, she embarked on a Grand Tour of Europe, being welcomed by the Pope and Catherine the Great among others. As maid of honour to Augusta, Princess of Wales, Elizabeth led her life in the inner circle of the Hanoverian court and her exploits delighted and scandalised the press and the people. She made headlines, illustrations and gossip columns. Writers were intrigued by her ­- Thackeray drew on Elizabeth as inspiration for his calculating, alluring Becky Sharp. But her behaviour, often depicted as attention-seeking and manipulative, hid a more complex tale as Elizabeth fought to overcome personal tragedy and loss. Now, in this brilliantly told and evocative biography, Catherine Ostler takes a fresh look at Elizabeth's story and seeks to understand and reappraise a woman who refused to be defined by society's expectations of her. A woman who was by turns, brave, loving and generous but also reckless, greedy and insecure; a woman totally unwilling to accept the female status of underdog or to hand over all the power, the glory and the adventures of life to men.               ...Show more
$39.99
AUD
Category: History
ABC broadcaster and bestselling author of Ghost Empire and Saga Land, Richard Fidler is back with a personally curated history of the magical city that is Prague. In 1989, Richard Fidler was living in London as part of the provocative Australian comedy trio The Doug Anthony All Stars when revolution bro ke out across Europe. Excited by this galvanising historic, human, moment, he travelled to Prague, where a decrepit police state was being overthrown by crowds of ecstatic citizens. His experience of the Velvet Revolution never let go of him. Thirty years later Fidler returns to Prague to uncover the glorious and grotesque history of Europe's most instagrammed and uncanny city: a jumble of gothic towers, baroque palaces and zig-zag lanes that has survived plagues, pogroms, Nazi terror and Soviet tanks. Founded in the ninth Century, Prague gave the world the golem, the robot, and the world's biggest statue of Stalin, a behemoth that killed almost everyone who touched it. Fidler tells the story of the reclusive emperor who brought the world's most brilliant minds to Prague Castle to uncover the occult secrets of the universe. He explores the Black Palace, the wartime headquarters of the Nazi SS, and he meets victims of the communist secret police. Reaching back into Prague's mythic past, he finds the city's founder, the pagan priestess Libussa who prophesised: I see a city whose glory will touch the stars. Following the story of Prague from its origins in medieval darkness to its uncertain present, Fidler does what he does so well - curates an absolutely engaging and compelling history of a place. You will learn things you never knew, with a tour guide who is erudite, inquisitive, and the best storyteller you could have as your companion.  ...Show more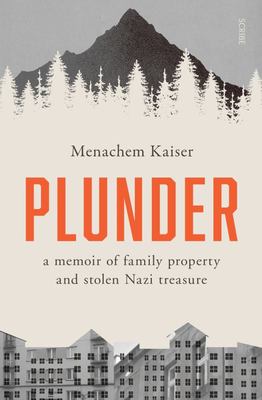 $32.99
AUD
Category: History
Menachem Kaiser's brilliantly told story, woven from improbable events and profound revelations, is set in motion when the author takes up his Holocaust-survivor grandfather's former battle to reclaim the family's apartment building in Sosnowiec, Poland. Soon, he is on a circuitous path to encounters w ith the long-time residents of the building, and with a Polish lawyer known as 'The Killer'. A surprise discovery -- that his grandfather's cousin not only survived the war, but wrote a secret memoir while a slave labourer in a vast, secret Nazi tunnel complex -- leads to Kaiser being adopted as a virtual celebrity by a band of Silesian treasure seekers who revere the memoir as the indispensable guidebook to Nazi plunder. Propelled by rich, original research, Kaiser immerses readers in profound questions that reach far beyond his personal quest. What does it mean to seize your own legacy? Can reclaimed property repair rifts among the living? Plunderis both a deeply immersive adventure story and an irreverent, daring interrogation of inheritance -- material, spiritual, familial, and emotional.   ...Show more
$34.99
AUD
Category: History
One of Italy's most revered cultural figures reconstructs the extraordinary life of the legendary Cleopatra at the height of her power in this epic story of passion, intrigue, betrayal, and war. Our world today would not be the same without Cleopatra. While she is one of the most famous figures in hist ory, the legendary Egyptian queen remains, in many ways, an enigma. In this mesmerizing history, Alberto Angela offers a fresh and dynamic portrait of this extraordinary ruler, revealing a strikingly modern woman born in an ancient era and skilled in the art of diplomacy and war, who would conquer the heart of a general-Marc Antony-and Rome itself. Cleopatra focuses on a twenty-year period that marked a sweeping change in Roman history, beginning with the assassination of Julius Caesar that led to the end of the Republic, and ending with the suicides of Antony and Cleopatra and the birth of the Augustan Empire. Angela brings the people, stories, customs, and traditions of this fascinating period alive as he transports us to the chaotic streets of the capital of the ancient world, the exotic port of Alexandria in Egypt, and to the bloody battlefields where an empire was won and lost. Meticulously researched and rich with vivid detail, this sweeping history, reminiscent of the works of Simon Schama, Mary Beard's SPQR, and Tom Holland's Rubicon, recreates this remarkable era and the woman at its turbulent center. ...Show more
$35.00
AUD
Category: History
The mutiny on HMS Bounty, in the South Pacific on 28 April 1789, is one of history's truly great stories - a tale of human drama, intrigue and adventure of the highest order - and in the hands of Peter FitzSimons it comes to life as never before. Commissioned by the Royal Navy to collect breadfruit plan ts from Tahiti and take them to the West Indies, the Bounty's crew found themselves in a tropical paradise. Five months later, they did not want to leave. Under the leadership of Fletcher Christian most of the crew mutinied soon after sailing from Tahiti, setting Captain William Bligh and 18 loyal crewmen adrift in a small open boat. In one of history's great feats of seamanship, Bligh navigated this tiny vessel for 3618 nautical miles to Timor. ...Show more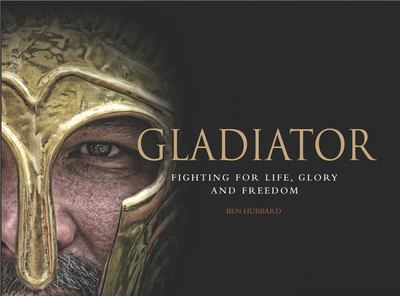 $24.99
AUD
Category: History | Series: Landscape History Ser.
He vows to endure to be burned, to be bound, to be beaten, and to be killed by the sword. - Gladiator's oath according to Petronius. Pure unadulterated murder - Seneca's opinion of gladiatorial games. Gladiatorial combat is one of the most defining images of ancient Rome. It encapsulated the brutality o f Rome, the importance of public life, and the organisation and stratification in Roman society. One day at Rome's Colosseum, 3000 men fought; on another 9000 animals were killed. But the games weren't just for Rome: it's estimated that across the Republic, 8000 people died a year in gladiatorial games and that there were 400 gladiatorial arenas throughout the Roman Empire. Gladiator looks at life and service in the Roman arenas from the origins of the games in the 3rd century BC through to the demise of the games and the Empire in the fifth century AD. It explores the lives of the prisoners of war, criminals and also volunteers who became gladiators, their training and the more than 20 types of gladiator they could be, fighting with different weapons against each other or animals. From Spartacus's Slave Revolt to the real Emperor Commodius who liked to play at being a gladiator, from female gladiators to the emancipation of successful gladiators, from their armour to their tactics to their lifespan, Gladiator is a masterful examination of this fascinating world. Including more than 200 photographs, illustrations, paintings, and maps, Gladiator is an exciting and insightful exploration of the political theatre of the Roman arenas 2000 years ago, where the lowliest in society might just become heroes. ...Show more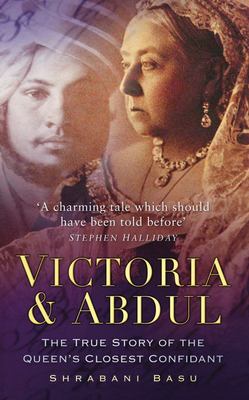 $24.99
AUD
Category: History | Series: History Press Ser.
The tall, handsome Abdul Karim was just twenty-four years old when he arrived in England from Agra to wait at tables during Queen Victoria's Golden Jubilee. An assistant clerk at Agra Central Jail, he suddenly found himself a personal attendant to the Empress of India herself. Within a year, he was esta blished as a powerful figure at court, becoming the queen's teacher, or Munshi, and instructing her in Urdu and Indian affairs. Devastated by the death of John Brown, her Scottish ghillie, the queen had at last found his replacement. But her intense and controversial relationship with the Munshi led to a near-revolt in the royal household. "Victoria & Abdul" examines how a young Indian Muslim came to play a central role at the heart of the empire, and his influence over the queen at a time when independence movements in the sub-continent were growing in force. Yet, at its heart, it is a tender love story between an ordinary Indian and his elderly queen, a relationship that survived the best attempts to destroy it. ...Show more
Troy
by Stephen Fry
$35.00
AUD
Category: History | Series: Stephen Fry's Greek Myths
Following Top Ten bestsellers Mythos and Heroes, this third volume retells the epic tale of Troy The story of Troy speaks to all of us - the kidnapping of Helen, a queen celebrated for her beauty, sees the Greeks launch a thousand ships against the city of Troy, to which they will lay siege for ten whol e years. It is a terrible war with casualties on all sides as well as strained relations between allies, whose consequences become tragedies. In Troy you will find heroism and hatred, love and loss, revenge and regret, desire and despair. It is these human passions, written bloodily in the sands of a distant shore, that still speak to us today.   ...Show more
$22.99
AUD
Category: History
No one loves and quarrels, desires and deceives as boldly or brilliantly as Greek gods and goddesses. In Stephen Fry's vivid retelling we gaze in wonder as wise Athena is born from the cracking open of the great head of Zeus and follow doomed Persephone into the dark and lonely realm of the Underworld. We shiver when Pandora opens her jar of evil torments and watch with joy as the legendary love affair between Eros and Psyche unfolds. Mythos captures these extraodinary myths for our modern age - in all their dazzling and deeply human relevance.   ...Show more