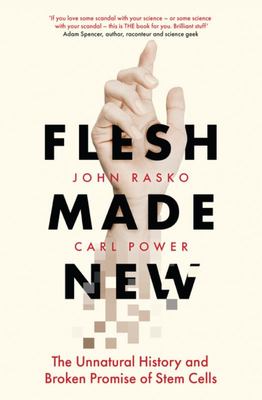 $34.99
AUD
Category: Popular Science
The dazzling promise of stem-cell treatment: does it work and will it save us? Two experts look at the hype For decades, we've been anticipating the dawn of regenerative medicine. Again and again, we've been promised that stem cells will soon cure just about every ill imaginable. If not tomorrow, then t he next day, or the day after that, and so on. We're still waiting.This book is an antidote to hype and a salve to sooth the itch for stem-cell salvation. In it, Professor John Rasko, a leading physician-scientist, and writer-historian Carl Power take us on a wild historical tour of this scandal-prone field. They expose all the dirty little secrets that the hype merchants prefer to ignore - the blunders and setbacks, confusions and delusions, tricks and lies. It's a history rife with colourful characters. You'll meet Alexis Carroll, who discovered how to cultivate cells in a test tube: celebrity surgeon, scientific genius and Nazi sympathiser, he opened the field of modern cell science with an experiment so bogus it blocked the way forward for the next 50 years. You'll meet Don Thomas, who developed bone marrow transplantation - the first successful stem-cell therapy - but only after a miserable decade in which all of his patients died. Alongside true stem-cell pioneers, you'll meet charlatans who cooked their data and claimed fake cures - sometimes with fatal consequences.Is there any good news? Which of the many promises of stem-cell research have been kept? And what of the future? Rasko and Power insist that we can only know where we're going if we have a sense of where we've been. Their study tears down the hype surrounding stem cells in order to reveal what's still worth hoping for. ...Show more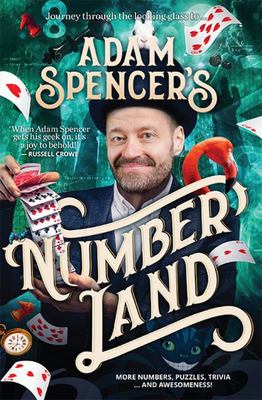 $34.99
AUD
Category: Popular Science
Australia's funniest mathematician returns in 2019 with more rollicking romps through the world of science, technology, numbers and all things nerdy. This terrific new fully illustrated title follows on from Adam's bestselling Big Book of Numbers (2014); World of Numbers (2015), Time Machine (2016), The Number Games (2017), and Top 100 (2018), and is packed full of fascinating facts, tantalising trivia, brainbusting number puzzles, and much much more. Praise for Adam Spencer's Big Book of Numbers:  'If you find this book boring, you should be in a clinic!' John Cleese 'Funny yet with hidden depths, like its author. A brilliant introduction to the world of numbers.' Brian Cox 'Even the page numbers will start to look fascinating once you've read this book!' Amanda Keller 'Every bright young mind in Australia should read Adam Spencer's Big Book of Numbers - and we oldies would benefit, too.' Peter FitzSimons ...Show more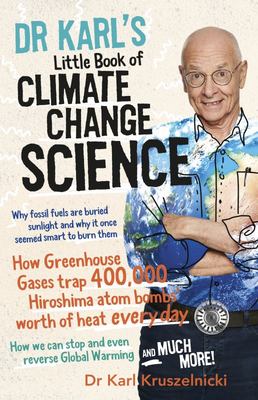 $14.99
AUD
Category: Popular Science
"WITH AN INTRODUCTION BY DARWIN'S GREAT-GREAT-GRANDDAUGHTER, RUTH PADEL When the eminent naturalist Charles Darwin returned from South America on board the H.M.S Beagle in 1836, he brought with him the notes and evidence which would form the basis of his landmark theory of evolution of species by a proc ess of natural selection. This theory, published as The Origin of Species in 1859, sparked a fierce scientific, religious and philosophical debate which still continues today." ...Show more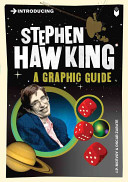 $7.99
AUD
Category: Popular Science | Series: Introducing... S.
Stephen Hawking is the world-famous physicist with a cameo in "The Simpsons on his CV", but outside his academic field his work is little understood. To the public he is a tragic figure - a brilliant scientist and author of the 9 million-copy-selling "A Brief History of Time", and yet confined to a whee lchair and almost completely paralysed. Hawking's major contribution to science has been to integrate the two great theories of 20th-century physics - Einstein's General Theory of Relativity and Quantum Mechanics. J.P. McEvoy and Oscar Zarate's brilliant graphic guide explores Hawking's life, the evolution of his work from his days as a student, and his breathtaking discoveries about where these fundamental laws break down or overlap, such as on the edge of a Black Hole or at the origin of the Universe itself. ...Show more
$20.95
AUD
Category: Popular Science | Series: Capstone Classics Ser.
A new, deluxe hardcover edition of one of the most important scientific works ever written In December 1831, Charles Darwin boarded the HMS Beagle, accompanying her crew on a five-year journey that crossed the Atlantic Ocean to survey the coasts of South America. As the expedition's geologist and natur alist, Darwin collected evidence from the Galapagos Islands and other locations which prompted him to speculate that species evolve over generations through a process of natural selection. In 1859, Darwin published On the Origin of Species, a work of scientific literature considered to be the foundation of evolutionary biology. His revolutionary work presented evidence from the Beagle expedition as well as from years of subsequent research and experimentation. Written for non-specialists, Darwin's book gained widespread interest from the scientific community, religious leaders, politicians and the general public. The theory Darwin presented in his book quickly became the subject of heated debate and discussion. Now accepted by the scientific community, Darwin's concepts of evolutionary adaptation via natural selection are central to modern evolutionary theory and form the foundation of modern life sciences. Perhaps the most transformative scientific volume ever published, this volume of the first edition of On the Origin of Species Outlines Darwin's ideas, scientific influences and the core of his theory Details natural selection and address possible objections to the theory Examines the fossil record and biogeography to support evolutionary adaptation Features a "Recapitulation and Conclusion" which reviews key concepts and considers the future relevance of Darwin's theory On the Origin of Species: The Science Classic is an important addition to the bestselling Capstone Classics series edited by Tom Butler-Bowdon. It includes an insightful Introduction from leading Darwin scholar Dr John van Wyhe of the University of Singapore, which presents new research and an offers an original perspective on Darwin and his famous work. This high-quality, hardcover volume is a must-have for readers interested in science and scientific literature, particularly evolutionary theory and life sciences.   ...Show more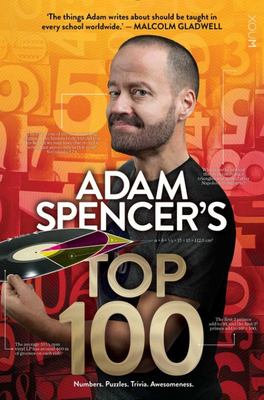 $34.99
AUD
Category: Popular Science
Australia's funniest mathematician returns in 2018 with more rollicking romps through the world of science, technology, numbers and all things nerdy. This terrific new fully illustrated title follows on from Adam's bestselling Big Book of Numbers (2014); World of Numbers (2015), Time Machine (2016), and The Number Games (2017), and is packed full of fascinating facts, tantalising trivia, brain-busting number puzzles, and much much more. ...Show more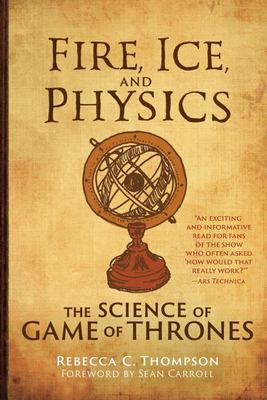 $29.99
AUD
Category: Popular Science
Game of Thrones is a fantasy that features a lot of made-up science--fabricated climatology (when is winter coming?), astronomy, metallurgy, chemistry, and biology. Most fans of George R. R. Martin's fantastical world accept it all as part of the magic. A trained scientist, watching the fake science in Game of Thrones, might think, "But how would it work?" In Fire, Ice, and Physics, Rebecca Thompson turns a scientist's eye on Game of Thrones, exploring, among other things, the science of an ice wall, the genetics of the Targaryen and Lannister families, and the biology of beheading. Thompson, a PhD in physics and an enthusiastic Game of Thrones fan, uses the fantasy science of the show as a gateway to some interesting real science, introducing GOT fandom to a new dimension of appreciation. ...Show more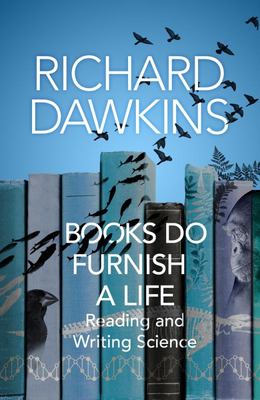 $35.00
AUD
Category: Popular Science
At a time when science can seem complex and remote, it has a greater impact on our lives, and to the future of our planet, than ever before. It really matters that its discoveries and truths should be clearly and widely communicated. That its enemies, from the malicious to the muddled, the self-deluding to the self-interested, be challenged and exposed. That science should be brought out of the laboratory, taken into the corridors of power and defended in the maelstrom of popular culture. No one does this better than Richard Dawkins. In bringing together his forewords, afterwords and introductions to works by some of the leading thinkers of our age - Carl Sagan, Lawrence Krauss, Jacob Bronowski, Lewis Wolpert - and a selection of his reviews, both admiring and critical, of a wide range of scientific and other works, Books do Furnish a Life celebrates the writers who communicate the ideas of science and the natural world in both fiction and non-fiction. It celebrates the courage of those who write about their experiences of escaping religion and embracing rationality, of protecting the truths of science and analytical rigour against charlatanry and obfuscation. ...Show more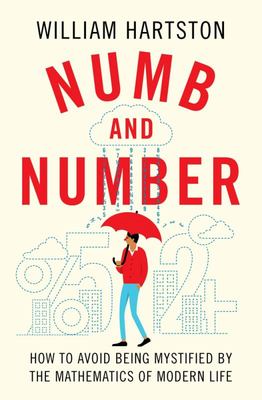 $29.99
AUD
Category: Popular Science
'A wise, witty and insightful guide to clear thinking amid a deluge of percentages and probabilities.' Ian Stewart Like it or not, our lives are dominated by mathematics. Our daily diet of news regales us with statistical forecasts, opinion polls, risk assessments, inflation figures, weather and climat e predictions and all sorts of political decisions and advice backed up by supposedly accurate numbers. Most of us do not even pause and question such figures even to ask what they really mean and whether they raise more questions than they answer. In this simple guide for anyone numbed by numbers, William Hartston reveals with clarity and humour why the figures being flung at us may not tell the whole story. Along the way he explains common mathematical terms, solves common mathematical problems and shows how to steer a safe path through the minefield of mathematics that surrounds us.   ...Show more
$34.99
AUD
Category: Popular Science
TECHNOLOGY IS EVOLVING AT THE FASTEST RATE WE'VE EVER SEEN, BUT IT MAY BE THE SLOWEST RATE WE'LL EVER SEE AGAIN! What does this mean for the future of the human race? Do we resist these changes or embrace them?Australian biomedical engineer, inventor and visionary Dr Jordan Nguyen has lived a life of cu riosity and wonder - exploring positive opportunities in science and technology, including robotics, artificial intelligence, bionics, extended reality and avatars. He believes that technology is a powerful tool that we as humans can choose to harness to create a better tomorrow.In A Human's Guide to the Future, Dr Jordan takes us on a journey through the big innovations being developed around the world, along the fun and amazing rollercoaster of his own adventures, and to envisage where our collective future is headed.Written by one of this generation's most exciting voices, this is a book that will deepen your understanding of new and emerging technologies and fuel your imagination at the dawn of what will be the most transformative era in human history. ...Show more