$32.99
AUD
Category: Self Help
A beautiful, intimate and inspiring investigation into how we can find and nurture within ourselves that essential quality of internal happiness - the 'light within' that Julia Baird calls 'phosphorescence' - which will sustain us even through the darkest times. Over the last decade, we have become bett er at knowing what brings us contentment, well-being and joy. We know, for example, that there are a few core truths to science of happiness. We know that being kind and altruistic makes us happy, that turning off devices, talking to people, forging relationships, living with meaning and delving into the concerns of others offer our best chance at achieving happiness. But how do we retain happiness? It often slips out of our hands as quickly as we find it. So, when we are exposed to, or learn, good things, how do we continue to burn with them? And more than that, when our world goes dark, when we're overwhelmed by illness or heartbreak, loss or pain, how do we survive, stay alive or even bloom? In the muck and grit of a daily existence full of disappointments and a disturbing lack of control over many of the things that matter most - finite relationships, fragile health, fraying economies, a planet in peril - how do we find, nurture and carry our own inner, living light - a light to ward off the darkness? Absorbing, achingly beautiful, inspiring and deeply moving, Julia Baird has written exactly the book we need for these times. ...Show more
$35.00
AUD
Category: Self Help
In 12 Rules for Life, public thinker and clinical psychologist Jordan B. Peterson offered an antidote to the chaos in our lives- eternal truths applied to modern anxieties. Now in this sequel, Peterson goes further, showing that part of life's meaning comes from reaching out into the domain beyond what we know, and adapting to an ever-transforming world. While an excess of chaos threatens us with uncertainty, an excess of order leads to a lack of curiosity and creative vitality. Beyond Order therefore calls on us to balance the two fundamental principles of reality - order and chaos -- and reveals the meaning that can be found on the path that divides them. In times of instability and suffering, Peterson reminds us that there are sources of strength on which we can all draw- insights borrowed from psychology, philosophy, and humanity's greatest myths and stories. Drawing on the hard-won truths of ancient wisdom, as well as deeply personal lessons from his own life and clinical practice, Peterson offers twelve new principles to guide readers towards a more courageous, truthful and meaningful life.   ...Show more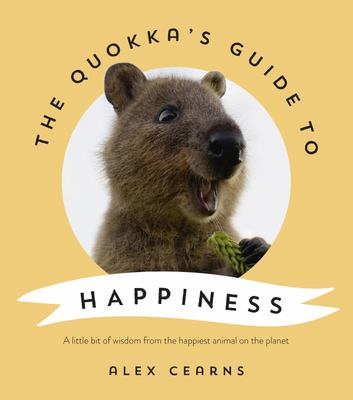 $24.99
AUD
Category: Self Help
Meet the Quokka. Miniature marsupial, tourist attraction and the happiest animal on the planet. Unique to Rottnest Island and small areas of the West Australian coast, these cute little critters have featured in more selfies than the Kardashians - no pouting necessary, just an adorable smile!Featuring s tunning photography from award-winning Alex Cearns, and uplifting quotes, The Quokka's Guide to Happiness is a gorgeous compilation sure to bring a cheeky little grin to anyone's face. ...Show more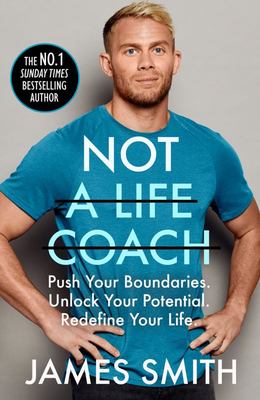 $34.99
AUD
Category: Self Help
The follow up to James Smith's international number one bestseller, Not a Diet Book. * Do you love your job? * Does your future excite you? * Are your relationships working for you?   James Smith is back to challenge everything you thought you knew about the path to fulfilment and happiness. With h ard-hitting home truths and a helping of tough love, be prepared to re-set your outlook, redefine your goals and truly consider:   What does SUCCESS truly mean to you? ...Show more
$32.99
AUD
Category: Self Help
We're more connected, yet lonelier than ever - practical ways to combat the alarming rise of loneliness by bestselling author and social researcher, Maggie Hamilton. Practical solutions to combat social isolation in our families and communities.  
$34.99
AUD
Category: Self Help
In one way or another, we all carry trauma. It can manifest as anxiety, shame, low self-esteem, over-eating, under-eating, addiction, depression, confusion, people-pleasing, under-earning, low mood, negative thinking, social anxiety, anger, brain fog and more. Traumas, big or 'little', leave us trapped in cycles of dysfunctional behaviours, negative thoughts and difficult feelings. Yet many people are unaware they're stuck in old reactions and patterns that stem from their past traumas. Many of us are wary of the word and push it away instead of moving towards it and learning how to break free. Dr Sarah Woodhouse is a Research Psychologist who specialises in trauma and is passionate about helping people face this word and their past. In You're Not Broken she teaches you what a trauma is (it's probably not what you think), and how to recognise when, why and how your past is holding you back. She gently explains the pitfalls of ignoring awkward, upsetting episodes and how true freedom comes from looking back at your past with honesty. Then, sharing the latest research-based techniques and her own personal experience, she guides you towards breaking the trauma loop, reawakening your true self and reclaiming your future.   ...Show more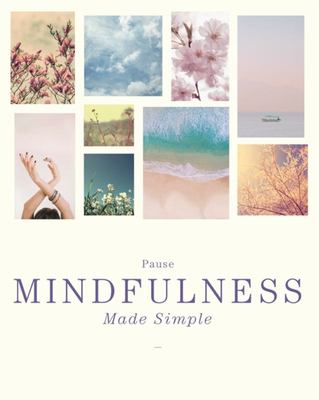 $16.99
AUD
Category: Self Help | Series: Made Simple Ser.
Mindfulness, though deeply rooted in Buddhist practice, has become more and more relevant to peoples' lives everywhere, as its calming and centering benefits have been revealed. When you're being mindful, every activity - no matter how trivial or familiar - is worthy of attention and your wholehearted a wareness and presence. With helpful knowledge and gentle exercises, this book will guide you to pause, gain focus, and make the perfect start to a mindful life. ...Show more
$16.99
AUD
Category: Self Help
Inspiration surrounds us, if we know how to see it. Inspiration elevates the ordinary moments of every day through nature, art, words, music, kindness and humanity. Inspiration mines beauty in the breakage, guiding us through the tough times and reminding us how precious each moment is.'Every morning we are born again. What we do today is what matters most.' - Buddha (Siddartha Gautama) (563 BC-483 BC)Patrick Lindsay finds resilience through inspiration - not just to navigate, but to enrich our daily life. Inspiration is the guiding force to help us make the most of what we have and live a better life. Inspiration finds the strength to look on the bright side and look at life with optimism and hope. It finds beauty in the banal, encourages calmness in the chaos and lifts our spirits when they're heavy. ...Show more
$32.99
AUD
Category: Self Help
Indigo Project psychologist Mary Hoang will teach you how to face your fears and anxieties and make meaning from loss and pain, to find your true purpose, meaning, and a life that resonates for you. Hidden in the folds of human life are the stories that most of us want to keep in the dark. The shit sto rms, our anxieties, the failed relationships, our sadness, our fears of the future, our psychological pain. Darkness is Golden is a commentary on the universal experience of 'darkness' that weighs on us all, and how those shadows can hold the answers we seek. It's an insightful guide on how to embrace the complexity of the mind when navigating emotions and relationships. Exploring themes of meaning, death, disconnection, vulnerability, forgiveness, identity and what it means to be human, Darkness is Golden is a gripping case for the strength that we all hold, the payoffs of going 'within' and the light that we hide in our shadows. Drawing on her years of psychological and therapeutic expertise, Mary Hoang will teach you how the tools of modern psychology, combined with age-old wisdom, provide you with the alchemy to turn darkness into gold; how to traverse, hopscotch, and shimmy with the web of your secrets, stories, and skeletons - to render purpose, meaning, and a life that resonates for you.   ...Show more
$32.99
AUD
Category: Self Help
What if you could turn anxiety into your superpower? A groundbreaking approach that has helped thousands by founder of the Sydney Anxiety Clinic.  
$27.99
AUD
$32.99
(15% off)
Category: Self Help
Ever wondered whether change is possible? Respected businesswoman Stacey Currie is proof that it is. Raised in housing commission accommodation, Stacey was pregnant at 15. At 19, she had two kids and was homeless. At 21, authorities gave her a stark choice- leave her abusive partner and go into counsell ing or lose her three kids to foster care. Stacey had to make big changes. When all she knew was battling, figuring out goals for her 'new life' seemed impossible. Starting with what she didn't want, she got rid of one unhelpful habit after another. Now a qualified leadership coach and mentor, the happily married mother of five shares how she turned her life around.Each chapter of Good Riddance focuses on a habit Stacey once had things like blaming others, hanging on to limiting beliefs, being addicted to drama and shows how she got herself unstuck. With her no-bullshit style and humour, Stacey is the life coach you've always needed. Her explanations, exercises and prompts will see you regain hope, lose your baggage and set up a new chapter in your life.Say good riddance to bad rubbish and start living the life you really want.   ...Show more